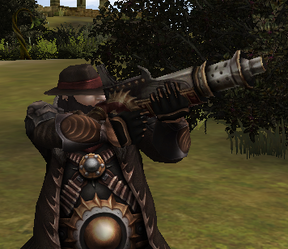 Gunners are specialists in gunpowder based rifles and artillery. Large bearded men with a hefty appetite and engeneering culture, their strengths lie in their firearms. A gunner can develop traits in pure firepower or crafting siege machinery, and is the only class with the innate ability to craft equipment. 
Advancement
Edit
Gunner

Sharpshooter

Creator

Sniper
S2

Maestro

Mercenary
Gunner Skill TreeEdit
SharpshooterEdit
______________________________________________________________________________________________
Outlaw Guide  
Ad blocker interference detected!
Wikia is a free-to-use site that makes money from advertising. We have a modified experience for viewers using ad blockers

Wikia is not accessible if you've made further modifications. Remove the custom ad blocker rule(s) and the page will load as expected.