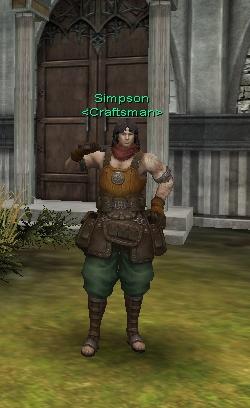 The Craftman is a maker item consumable. Here you can craft armor and item's, Remove Soul Stone from
Costume outfit
, add reinforced option, or move options.
Remove Soul Stone
Edit
Add Reinforced Option
Edit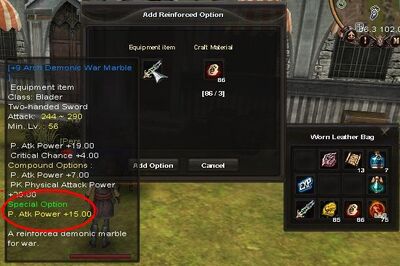 Here you can add a special option to you weapons ,drag the weapons in Equipment item and Ancitient Stone of Knowledge in Craft Material


It costs 3 Ancitient Stones per attempt to gain a new Special Option. It is possible to try for a new Special option and negate the previous one if desired. There can only be one Special Option added in this manner at a time per peice of equipment.
NOTE:You need a +7 or better weapons/armors to add Special option
Move option
Edit
Ad blocker interference detected!
Wikia is a free-to-use site that makes money from advertising. We have a modified experience for viewers using ad blockers

Wikia is not accessible if you've made further modifications. Remove the custom ad blocker rule(s) and the page will load as expected.