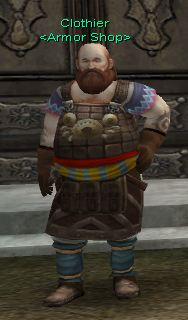 If you think owlbears hit hard try getting hit by Frezzard the high level boss in Berneo. Have you ever been hit by a distant bowmistress or been ganked by an invisible rogue? In order to live long enough to hit back,simply run, or avoid the dreaded one hit kill stronger armor will be required.
Each section of the body has class specific armor except for shoulder armour ( mounts ) which everyone may use.
There are also common numbers designated to indicate the level of the piece of gear. For example a 9th torso would be a level 61 or 64 torso.
gauntlets
Edit
Ad blocker interference detected!
Wikia is a free-to-use site that makes money from advertising. We have a modified experience for viewers using ad blockers

Wikia is not accessible if you've made further modifications. Remove the custom ad blocker rule(s) and the page will load as expected.